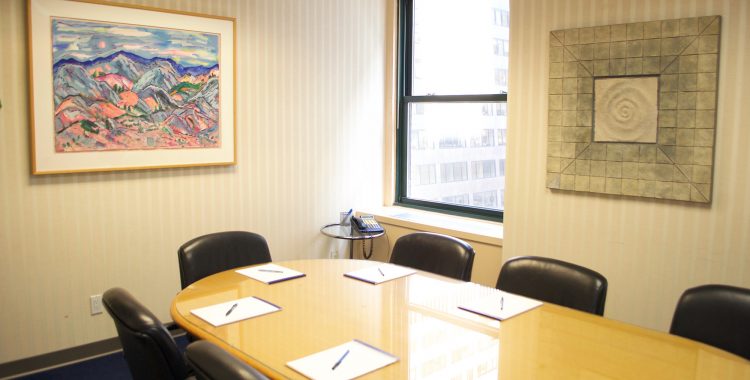 Business Disputes, Mediation, and Arbitration
At Tesser, Ryan & Rochman, our focus is to provide cost-effective personal attention and dedication when our clients are confronted with an adversarial business dispute.
When such disputes do arise, our approach is to attempt first to resolve disputes in a timely and business like manner. This has involved, for example, negotiating the establishment, or mergers of law firms and other professional entities, preparing a "buy-out" of a partner or member who is not carrying his or her weight, or resolving employment disputes with high-level employees.
Often, though, dispute resolution involves more formal processes. Consistent with our philosophy to attempt to resolve disputes in a timely and cost-effective manner, we at Tesser, Ryan & Rochman are strong believers in forms of alternative dispute resolution such as mediation and arbitration. Our partners have represented countless of clients for over thirty years in mediation and arbitration. Such forms of alternative dispute resolution can help protect our clients' interests while avoiding much of the cost, exposure, stress and time associated with litigation.
Our attorneys also serve as mediators and arbitrators in complex business, employment and commercial disputes. Specifically, partner Lewis Tesser has served as an Arbitrator and a Mediator for the American Arbitration Association, and a Mediator for the United States District Court for the South District of New York and the New York Supreme Court, New York County (Commercial Division), and for FINRA. Individuals involved in such meditations have recognized Mr. Tesser's professionalism, dedication, skill and mastery of the facts and law involved in their disputes.
For further reading on our dispute-resolution practice, please see some of our related publications and speaking engagements:
• "Partner Wars: the Landmines That Can Devastate Your Business," Career-Intelligence.com (2011)
• "Litigate or Mediate? When, Why and How?" Ultimate Abstract of New York (2014)
• "What You Need to Know About Alternative Dispute Resolution" NYCLA, CLE Institute (2014)
• "To Litigate or Mediate? An Interactive Workshop" NYCLA, CLE Institute (2013)
• "How to Represent a Client in Mediation" NYCLA, CLE Institute (2012)
• "Dealing with Ethical Issues Arising in Arbitration and Mediation" NYCLA, CLE Institute 2011