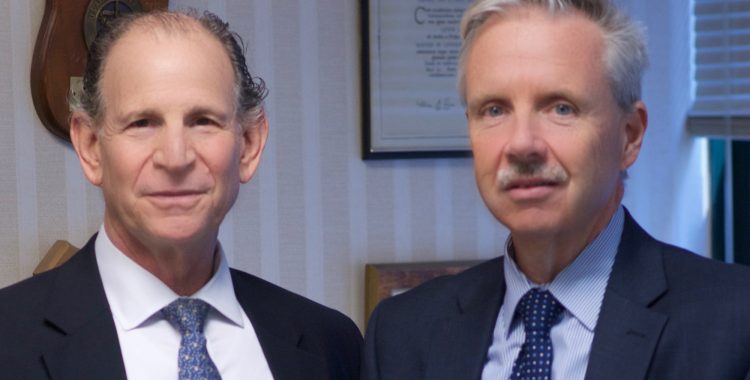 Litigation
At Tesser, Ryan, & Rochman, our attorneys handle a wide array of complex, sophisticated litigation matters. Whether our client is a large company, a small business or an individual, we work with you to understand your goals and in—resolving your dispute in the smartest, most cost-effective way possible.
We recognize and often advise our clients that the best and most cost-effective approach in any dispute is to protect yourself in advance. To this end, we advise businesses of all sizes on practical ways to avoid litigation through risk assessment, mitigation, and counseling to avoid liability.  In order to properly anticipate exposure and identify a cost-effective way of protecting yourself or your business, it is important to have a law firm with substantial business and trial experience. At Tesser, Ryan & Rochman, we pride ourselves in identifying potential exposure issues and addressing them with as soon as possible.
Sometimes, however, a lawsuit cannot be avoided. Given what can be at stake in terms of financial exposure, business disruption, time and publicity, it is important to have an experienced law firm represent you at trial. For over thirty years, our attorneys have represented clients in complex litigations matters in both Federal and State court, and have represented clients before dozens of administrative and regulatory bodies. Through our experience with the court system, we understand what judges and juries look for when assigning fault. We look for those weaknesses and offer practical advice on the best ways to close those holes in your business. Our goal is always to work closely with you to ensure that we achieve your goals in the most efficient way possible.
At Tesser, Ryan & Rochman, we are proud of our attorneys' experience handling complex trials and litigation matters. Partner Gregory Ryan, recognized as a National Trial Lawyers Top 100 Trial Lawyer for 2014 and 2016, has represented large and small businesses in Federal and State court for over thirty years. Mr. Ryan has represented businesses in complex commercial matters involving contract disputes, business torts and unfair labor practices. Partner Lewis Tesser, a former Assistant United States Attorney,  continuously recognized as a Superlawyer™, has represented clients in sophisticated business disputes involving fiduciary obligations, financial torts, insurance disputes and legal and professional malpractice. Partner Irwin Rochman, a former Assistant District Attorney, New York County, and a New York Special Assistant Attorney General, has represented clients in felony and white collar criminal trials and businesses in complex Federal litigation.
For further reading on our litigation practice, please see some of our related publications and recent representative cases:
• "Should you Sue?" New York County Lawyer (2014)
• "Does the UCC § 2-306 Limitation Apply to Overestimates?" New York Law Journal (2014)
• "Do New York State Courts Apply the 'Chevron' Two-Step for Deferring to Agencies?" New York Law Journal (2014)
• "Attorneys Fees and Administrative Appeals" New York Law Journal (2013)
• "Application of Res Judicata Following Article 78 Proceedings" New York Law Journal (2013)
• "Collateral Effects of Article 78 Findings on Subsequent Litigation" New York Law Journal (2013)
• Aronov v. Mersini, 2015 U.S. Dist. LEXIS 51695 (S.D.N.Y. 2015)
• Cont'l Cas. Co. v. JBS Constr. Mgmt., 2010 U.S. Dist. LEXIS 85467 (S.D.N.Y. 2010)
• Mishan & Sons, Inc. v. Homeland Housewares, LLC, 2012 U.S. Dist. LEXIS 100828 (S.D.N.Y. 2012)
• Matter of Davidson v. Visitacion-Lewis, 131 A.D.3d 888 (1st Dept. 2015)