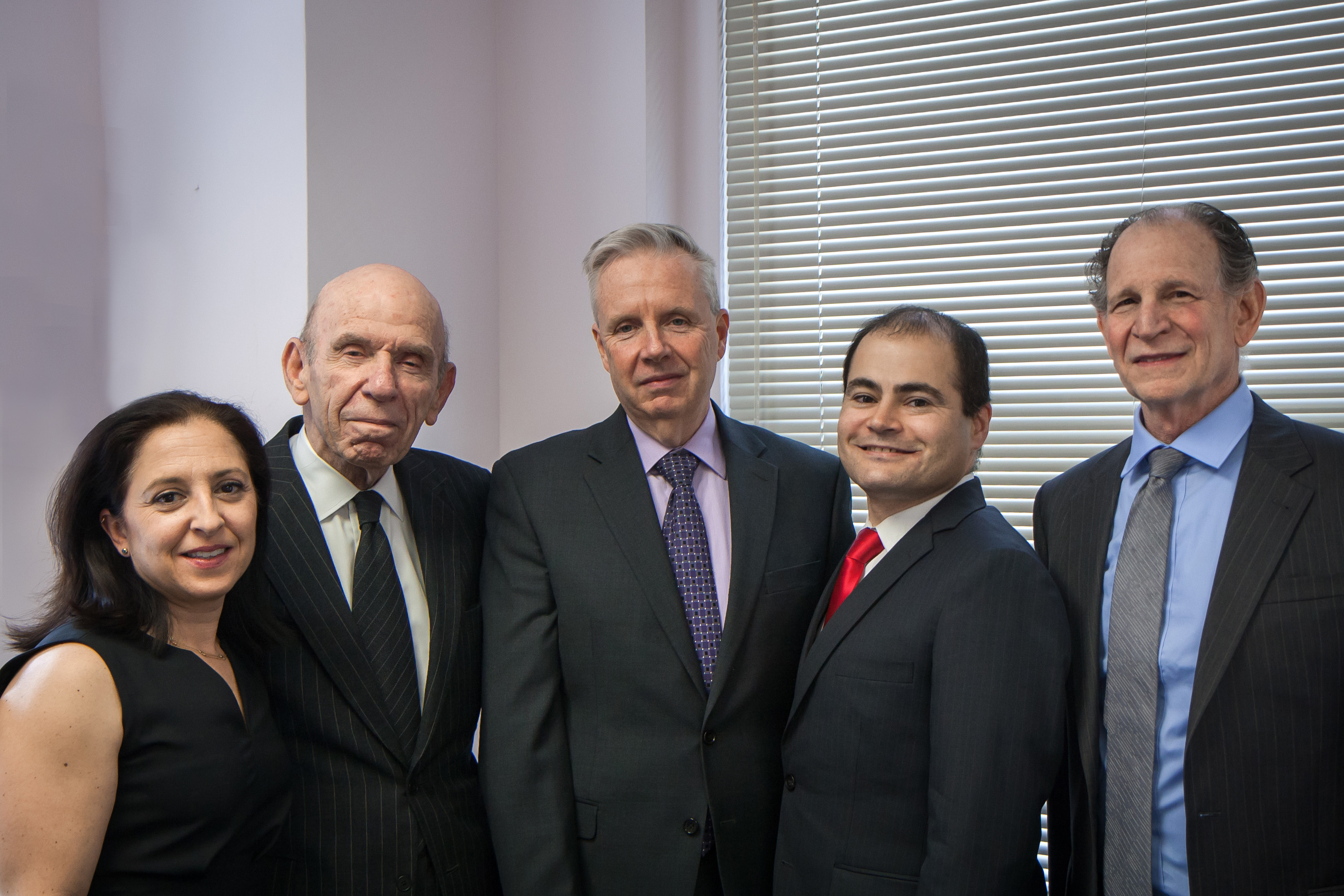 Tesser Ryan Partner Announcement
Tesser, Ryan & Rochman, LLP is pleased to announce that Alexandra Lyras and George Kontogiannis have become equity partners in the firm.
Alexandra handles the firm's financial services and transactional practices. She has more than twenty-five years of experience counseling clients on the legal issues generated by their business dealings, including organizational structure and internal governance, business financing, and sale and purchase transactions. Alexandra also advises investment professionals on regulatory and compliance matters and has served as legal counsel and outsourced Chief Compliance Officer of registered investment advisors including advisors to registered mutual funds and private fund of funds.
George runs the firm's private client practice which includes our trusts and estates and real estate practices and has over twenty years of experience in these fields of law. He works with clients to formulate an estate plan that fits their individual needs, which includes the drafting of: wills, testamentary trusts, revocable trusts, irrevocable trusts, special needs trusts, Medicaid trusts, powers of attorney, health care proxies, and designation of standby guardians. George also represents fiduciaries in all Surrogate's Court matters, including probate proceedings, accounting proceedings, and other miscellaneous estate actions. He has extensive experience in both small and large real estate transactions, representing purchasers, sellers, and lenders.
When George is not assisting his clients, he is actively involved in charity work that includes supporting the homeless and those in need. He is the president of the board of directors for Lifting Up Westchester and co-founded One Sandwich At a Time. George was also a past president of the White Plains Rotary Club.
Relationships and results are at the core of what we do at Tesser, Ryan & Rochman. Achieving success for our clients is our goal, and our commitment to achieving that goal is what sets us apart. The firm's award-winning attorneys have decades of experience practicing in areas including:
Corporate services & advising business professionals
Estate planning, estate administration, and real estate
Professional responsibility and licensing matters
Commercial litigation
Mediation, arbitration, and alternative dispute resolution
Criminal defense
To learn more about Tesser, Ryan & Rochman, our attorneys, and how we can assist you, please visit our website at www.tesserryan.com or call us at (212) 754-9000.