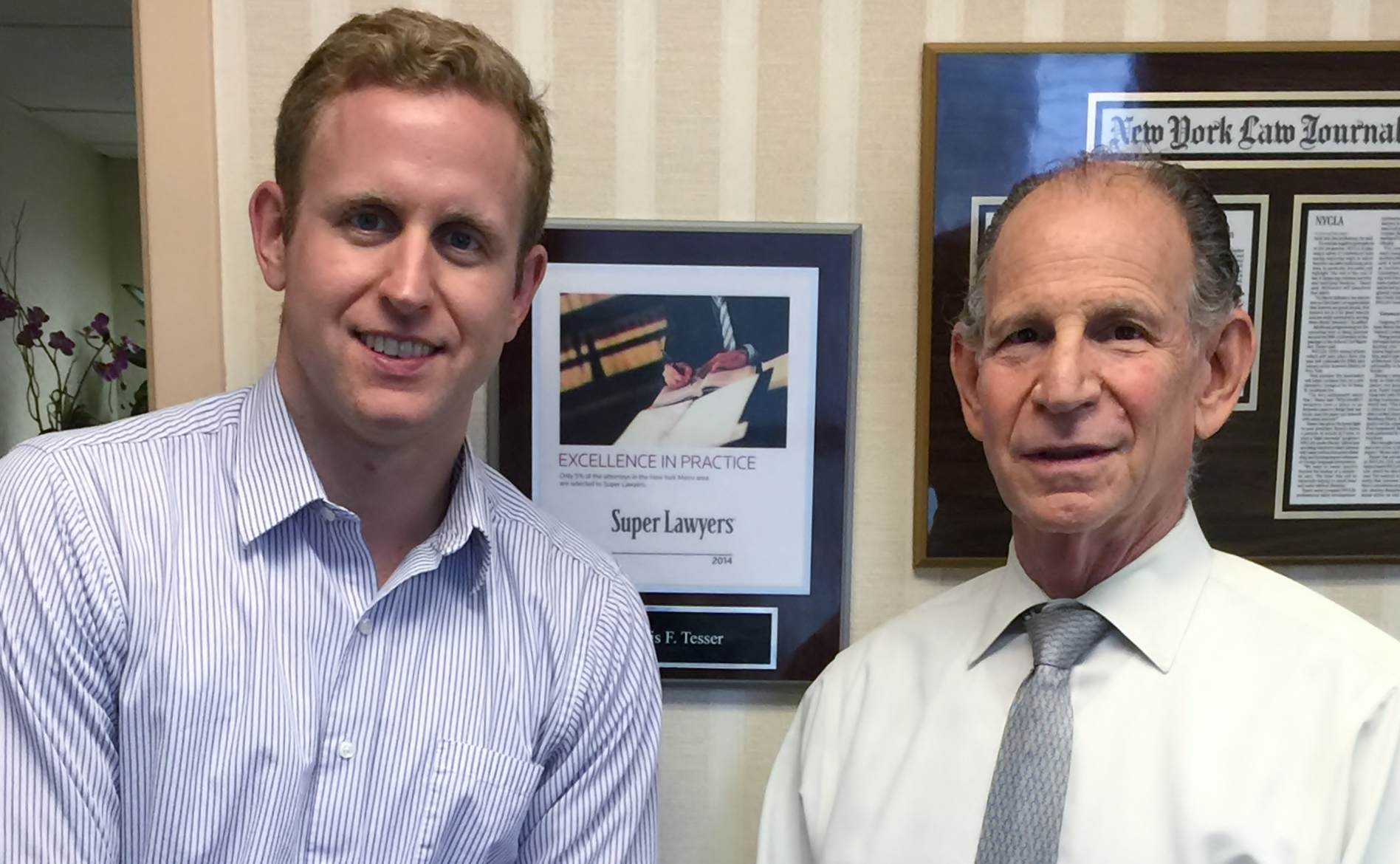 Lewis Tesser and Timothy Nolen Selected to 2017 Super Lawyers Lists
The law firm of Tesser, Ryan & Rochman, LLP congratulates senior partner Lew Tesser on his selection to the 2017 New York Metro Super Lawyers list, and senior associate Tim Nolen on his selection to the 2017 New York Metro Rising Stars list. This represents Mr. Tesser's sixth consecutive year being selected to the Super Lawyers list.
Each year, the research team at Super Lawyers selects no more than five percent of the lawyers in the state to receive the honor of being selected for the Super Lawyers list, and no more than 2.5 percent of lawyers in the state for the Rising Stars list.
Super Lawyers, a Thomson Reuters business, is a rating service of lawyers from more than 70 practice areas who have attained a high degree of peer recognition and professional achievement. The annual selections are made using a multiphase process that includes a statewide survey of lawyers, an independent research evaluation of candidates and peer reviews by practice area. For more information about Super Lawyers, visit SuperLawyers.com.
Lewis Tesser is a senior partner in the New York law firm of Tesser, Ryan & Rochman, LLP, where he has worked for over thirty years. He has concentrated his practice in litigation and mediation, representing licensed professionals and professional practices, resolving disputes among partners and shareholders, administrative law and commercial law. Mr. Tesser has been an active member and leader at the New York State Bar Association and the New York County Lawyers' Association, where he is a past president.
Timothy Nolen has been an associate at Tesser, Ryan & Rochman, LLP for seven years. He has a broad range of experience representing clients in New York State and Federal court litigation, administrative and regulatory disputes, and professional liability proceedings. Mr. Nolen has represented large and small businesses in a variety of litigation matters, and has been published multiple times concerning the complexities of New York State administrative appeals procedure.